In 2012, private equity interest, foreign buyers, shale plays and proposed tax changes drove M&A activity in the US oil & gas industry to a 10-year high (PwC US, 2013). It's not surprising then that energy, mining and utilities continue to dominate global M&A activity.
Worldwide deals in the sector totalled US $258billion in the first half of 2012, more than double the aggregate deal value in any other sector.
Oil & gas mergers and acquisitions have been fewer in number but larger in size in 2012 compared to the prior year. Worldwide, according to Standard & Poors Capital IQ, there were 626 oil & gas industry deals with values of at least $1million in the four quarters ending 30 September 2012, down from 799 in the previous 12-month period. But the deals had a total value of $249billion, compared to $235billion for the previous year.
Interesting as it may be for bankers and financiers to guess at deal totals, perhaps wondering ruefully about their relative share, the thrust of this article is to look at this issue from a different perspective – that of stakeholder impact.
Just how does the business of deal-making impact on staff and customers? With its international network and deep immersion in the industry, Fifth Ring is very well placed to comment on M&A activity in the oil & gas sector, given our extensive experience of advising clients on brand management before, during and after these transactions. Traditionally agencies might have been asked to morph two logos into one when a merger or acquisition was announced, but today, Fifth Ring is sought for its opinion much earlier by business leaders, when faced with the question: "what should we do with our new, expanded brand portfolio?" Fortunately, with our mix of industry immersion, professional expertise and proven methodology we are well placed to advise.
A fictional case study, based on some of our experiences, may serve to illustrate the dos and don'ts from employee and customer perspectives.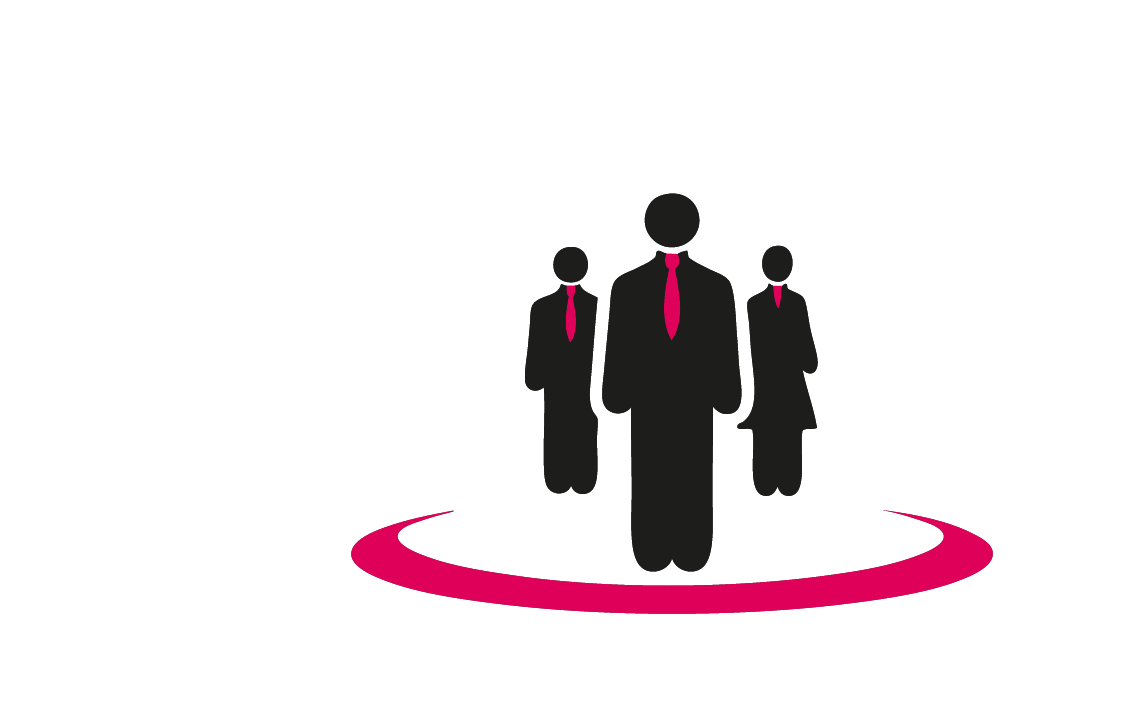 The first sign that the staff of CleverTechCo (CTC) had that something was afoot was the flurry of executive team off-site meetings and the constant parade of suits in reception
The story of CleverTechCo
The first sign that the staff of CleverTechCo (CTC) had that something was afoot was the flurry of Executive Team off-site meetings and the constant parade of suits in reception. Advice was being sought and deep discussions were being had, but about what, and why? On the back of two years of success, following numerous years of near achievement, things were at last going right.
The order book was looking healthy; innovation awards had been picked up on both sides of the Atlantic; and following some serious investment the brand profile had never been higher. Rumour had it that there were suitors sniffing around, and the evidence would seem to support this.
A normally open, engaging and transparent leadership team had become somewhat coy, distant and introspective. Regular meetings seemed to drop off the calendar and two regular CEO 'staff stand-ups' had been postponed at short notice. As nature abhors a vacuum, so does the water-cooler, and gossip and intrigue had reached epic proportions. Good news was being followed by no news.
Losing faith
Key client Globalator also sensed that something was up. Intimately involved in the successful growth and expansion of CTC, Joe Riskaverse had not only championed the technology and people internally, he had also gone out on a limb and made one of the early orders for Cunningwidget Mk1.
One of the great things about this experience was that Joe had enjoyed working closely and regularly with the senior team at CTC, but for the last four months they had been eerily quiet. Just where were they? Feeling somewhat ignored, irritated, and with his patience tested, Joe made a couple of calls to late entrants to the sector, discovering that some of Cunningwidget's Mk1 initial weaknesses had been addressed.
Advice was being sought and deep discussions were being had, but about what, and why?
Clearly, the competition had caught up, and now was the time for a performance comparison, especially as the leading competitor (MegaBuyAll, aka MBA) was known the world over for its scale, scope, innovation and customer service.
The perfect storm
With customers and staff questioning the leadership's intent, for seemingly different, but actually quite similar reasons, things became more complicated and challenging for CTC as the deal progressed.
Despite damning evidence that reveals that most mergers and acquisitions destroy value, and despite the warning that bankers just don't understand the value of intangibles, money talked and the owners had listened. The trade press had also picked up on the story, but from a different angle. A couple of test runs of Cunningwidget Mk2 hadn't delivered, with results below expectation, angry engineers were complaining that "It wasn't really ready anyway!" News was out, CTC was up for a quick sale, as the ideas-well was running dry. With the corresponding impact on orders, came the shattering news that Johan Lightbulb, head of Technology & Innovation, had resigned, heading for a competitor's boardroom, with unprotected IP in his bag.
All the elements of the perfect storm were now in place: the leaders were nowhere to be seen and losing credibility; the brand's reputation was threatened; key staff were leaving; customers were seeking competitive tenders; costs were rising (advice doesn't come cheap); and orders were falling.
The brand's reputation was threatened; key staff were leaving; customers were seeking competitive tenders; costs were rising and orders were falling
However, in the midst of the heightened speculation the deal was done, and to some, it was hardly a surprise that MBA were now the proud owners of CTC. Unsurprising, but hugely disappointing.
What chance was there for the original CTC pioneering and entrepreneurial spirit, soon to be subsumed into a world of corporate compliance and rectitude?
Reflecting on this whole episode, from his new corner office in Houston, MBA's new VP Technology, North America, and erstwhile CEO of CTC, Jim Sanguine was honest enough to say, "We did the hard graft at CTC and many people have been rewarded. It was probably the most stimulating time of my professional life, and I wonder if we can reach such entrepreneurial heights within MBA?" Four weeks later MBA announced that the CTC brand would not now be relaunched internationally, with the products being absorbed into its Production Optimisation division.
So what can we learn from this fictional case?
With experts in a number of critical areas, the Fifth Ring team offers the following insights.
If gaining key customers, particularly when introducing new technology in the upstream oil & gas sector is hard enough, keeping them is even harder. You have to know so much more about the customer's business issues than they know themselves. As the team at CTC were well aware, but probably forgot, constant contact, insight, intelligence and the willingness to challenge orthodoxy is what matters. They took their eyes off the ball and suffered. As we say "every day is a school day", and you must work at relationships all the time. Do this profitably (for both parties), and you will keep the customer for life, wherever he or she, or you, end up working. It's a struggle to manage a business and a key account simultaneously, so my advice would be, don't. Ensure your innovators are not your relationship managers.

Ian Ord, Group Business Development Director, Customer Acquisition & Retention
So farewell the famed, but short-lived CTC and Cunningwidget brands. You had your time in the limelight, and allowed your creators to cash in, but was this really inevitable? As we know, having worked with clients in this area, the coming and going of brands, particularly in the technology sector, is part of normal business practice. But with the brands went goodwill, emotional connection and indeed, longer-term value. The lesson here is: things can be done differently with careful planning. Rather than suffer as the causalities of whim and circumstance, by following our Brand Asset Management process – specifically with regard to brand portfolio strategy management – brand equity can be increased over time, just so long as the principals remember that brands are assets, as much as people or infrastructure.

Peter Lyall, Group Business Positioning Director Brand Portfolio Strategy
How did it happen that the darling of the technology press let the halo slip? Cunningwidget fell from hero to zero in a few short months, just because rumours multiplied about Mk2's trial failings. Our press and media relations team knows full well why. Dialogue stopped, suspicion grew and gossip overtook fact. Actually, trade-press journalists are rather forgiving, just so long as they know the true story. A planned contact campaign, supported by the principles of managing risk and negativity is the bedrock of good media relations. And we would have to say this applies as much internally as externally. Tell your staff the facts, as you have them; don't exaggerate, don't over-promise and don't let rumour go unchallenged. Your people will respect your judgement.

Rhea Hussey, International Client Services Director Aberdeen, Media Relations
Postscript
The challenge then for businesses that find themselves in situations comparable to our somewhat downbeat fictional case is not to get it wrong and become just another failed merger or acquisition. There are ways of getting it right, as our specialists have noted, and whilst Fifth Ring can advise with confidence on addressing branding and communications challenges, our industry immersion and insight means that we also know a series of other experts in a variety of complementary fields, such as finance, law, performance coaching and HR. And for those that do seek support and get it right, the rewards can be substantial.