One of the biggest challenges marketers face is proving the value of their marketing efforts to their CEO. Vanity metrics such as new users and likes on social media are impressive, and always exciting to monitor, but they don't get to the bottom line of the ROI of your company's marketing efforts.
Now you're asking yourself "so what am I supposed to show to prove the worth of my marketing campaign?" Use your numbers! Yes, obviously analytics always include numbers, but wait, there's more!
Avoid being asked "Do our marketing efforts hold any value?" by making sure you're covering these marketing metrics in your next presentation.
Customer Acquisition Cost
Customer acquisition cost (or CAC) is associated with the cost of convincing a potential customer to buy your company's product or service. Metrics that go into calculating this cost include the product cost as well as the cost of your time researching, marketing to, and gaining these customers as clients. CAC is important because it is a factor in determining the profitability of a company. Calculate your CAC by dividing your marketing costs by the number of customers gained in the same period.
Lead Velocity Rate
Next on our journey to impress your boss with unique metrics is the lead velocity rate. This metric measures business development of your company aka the number of quality potential customers you're in talks with to convert to actual customers. This metric goes hand in hand with the CAC to help prove if your company is on track for growth, as it's an indicator of sales revenue. You can calculate your lead velocity rate with this formula: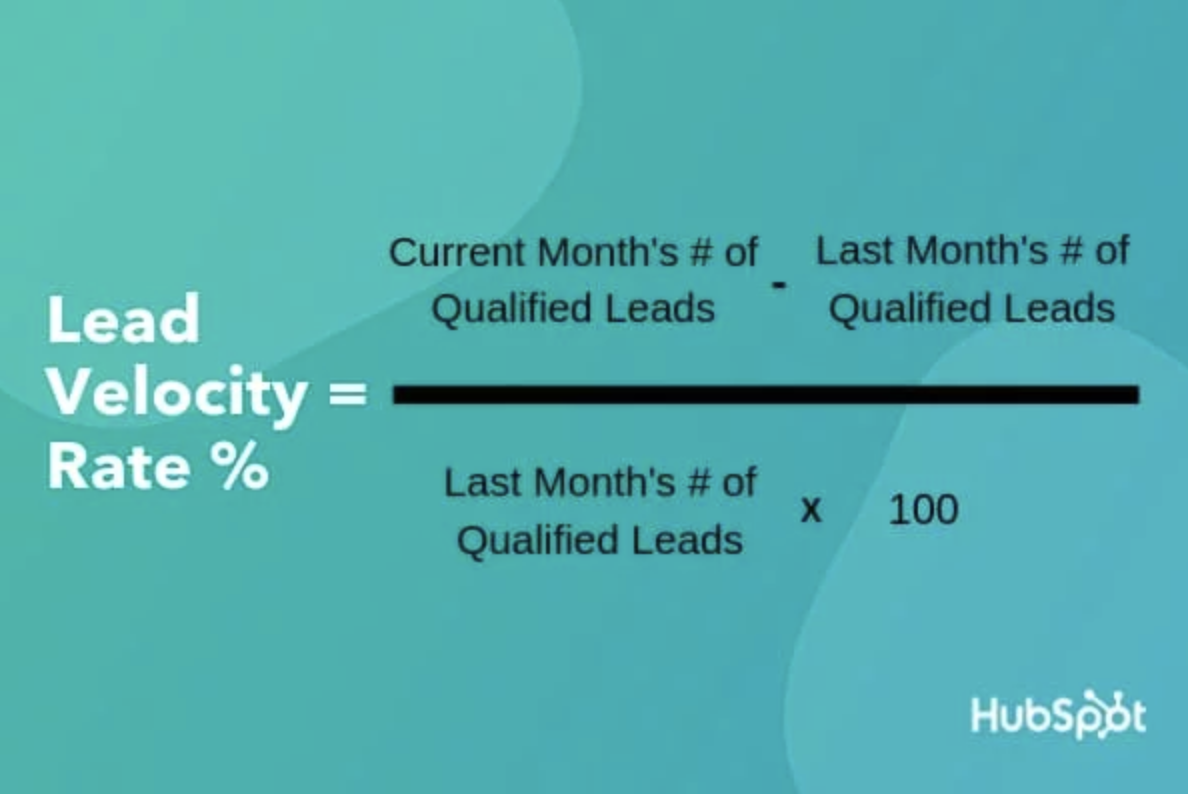 Conversation Rates Through Funnel
Your conversion funnel (also sales funnel) is a visual representation of the flow from a potential customer browsing your site to eventually making a desired action (hooray a click!) You can use the rate to determine more than just how many clicks or other actions are being made. The funnel allows you to view the path to the conversion, which can aid in making plans for optimizing and increasing conversions. Determine the percentage of this metric by dividing the number of web conversions in a given time frame by the total number of visitors to your website.


Marketing Influenced Customer Percentage
The marketing influenced customer percentage shows executives the influence that marketing is having on leads throughout the buying cycle/conversion funnel. Arguably, this could be one of the most important "behind the scenes" metrics as it very much so proves the worth of marketing. Want to prove that marketing IS generating leads, nurturing relationships, and simultaneously working with sales? This is your marketing metric to prove it all. How do you calculate it? Divide the total new customers that interacted in any way with your marketing efforts (tradeshows, online, networking events, etc) by the total new customers your company gained in that same period.
Now that you've presented your numbers like a pro and had your ultimate mic drop moment proving your value (metaphorically speaking), you're ready to achieve 2020's marketing goals for your company.
Need to revamp your marketing strategy for the new decade? Here are 4 steps to future proof your marketing plan.
Subscribe for more tips like these.