Like many other sectors in the global economy, the oil & gas industry experienced a difficult 2009, and that depression carried into Q1 and Q2 of 2010, when, for several firms, survival became the target rather than business growth. However, the rise in the oil price from the second half of 2010 onwards has started to generate more and more activity and has led to increasing confidence that the industry is on the way back. Around the globe, markets that had suffered are starting to see an upturn, and business growth is forecast for some in 2011. 'Cautious optimism' may be a well-worn phrase, but it has been used by many in the oil & gas sector in recent months, and is evident in industry reports including 'The Global Oil & Gas Workforce Survey' by Oilcareers, a Fifth Ring BBN client, and Air Energi.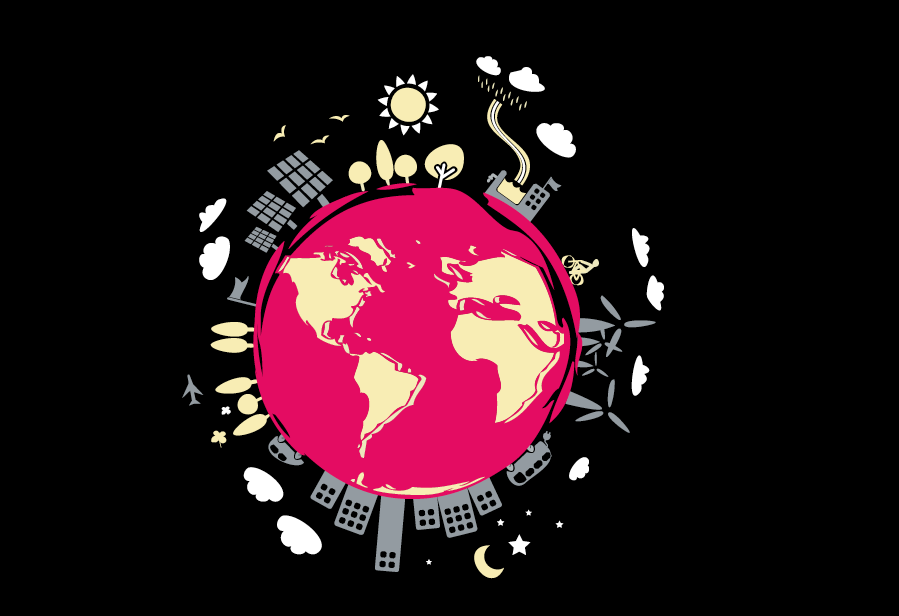 Middle East
The wave of unrest which has swept throughout the Middle East in the past six months has taken everyone by surprise. With no end in sight, it is impossible to predict what impact it will have on the price of oil – other than to say it will rise. A reduction in the supply of Libya's high-quality sweet crude, coupled with concern over what the future will bring in the Middle East as the unrest edged closer and closer to oil-rich Saudi Arabia, saw oil prices leap significantly in Q1 of this year from around $70 a barrel to the $120 mark. As governments and regimes of differing political persuasion are replaced, several industry experts in the West have raised concerns over the security of supply. However, oil & gas exports form the backbone of many of the economies in this region, meaning that whoever is in power will still need to sell their natural resources to the rest of the world to survive. Iraq is expected to provide significant opportunities for the oil industry and it will be interesting to see what effect a flood of Iraqi oil would have on the market. Higher prices can naturally be expected to encourage more aggressive exploration efforts from oil & gas companies. In turn, these companies will be encouraged to consider more advanced technologies to enable the development of resources in increasingly challenging environments. These factors will lead to an increase in hiring on a global scale. In fact, the industry is already voicing concerns about a skills shortage.
South America
In South America, investments made in exploration and production total billions, with more to come. Brazil, with its deepwater plays, has seen tremendous growth in recent years, thanks in no small part to Petrobras's aggressive strategy. Efforts are focused on managing project activity and growth to prevent yet another labour meltdown, encouraging rates and project cost control. As an example, Spanish company Repsol, which has teamed up with China's Sinopec in a joint venture valued at $17.8bn, has described Brazil as "one of the most prolific areas in the coming years". The mantra is "local, local, local", but in the past that policy has led to rising costs, and as projects gain traction the borders may be loosened to accept the outside expertise required to keep them on track.
United States
The pressure to resume offshore operations post-Macondo is mounting in the United States and talent availability and rates are again becoming significant factors in project feasibility studies. In some cases, companies are choosing to shelve projects for which staff will be either in short supply or too costly. As the deepwater drilling moratorium is lifted, a sharp hiring demand increase is expected from oil service companies. Alaska remains a popular location. US shale is growing aggressively, but concern exists over the environmental impact of the new fracturing rock technique known as 'fracking'.
The North Sea
North Sea exploration remains strong but concerns are mounting. Norway expects domestic upstream investments to exceed 1985 levels with the Norwegian government recently committing $30million on seismic exploration on the Norwegian continental shelf. Recent offshore production tax increases in the UK have given North Sea operators very real concerns – some companies have already suggested that projects will be cancelled with potential job losses following as a result. While the waters around the UK and the North Sea still have much to offer (the Laggan-Tormore project west of Shetland has been described as one of the most exciting discoveries in the region in years) this is a mature province with already relatively high production costs – made even higher by the UK government.
Other Areas
A survey published this year of almost 200 of the industry's key figures, carried out by the Economist Intelligence Unit on behalf of Fifth Ring client GL Noble Denton, found that almost a third believed India and South East Asia (including Malaysia, Indonesia, Vietnam and Thailand) offered the greatest opportunities for their business in the next 12 months. Combined with the Far East (China and East Asia) that proportion rises to almost 60%. Energy demand, particularly from China and India, is the clear driving force for growth in the Asia region. Elsewhere, Australia, Kazakhstan and Nigeria are amongst those global oil & gas markets with the biggest growth opportunities, while East Africa, especially Uganda, is attracting significant interest. Engineers will continue to be in demand, particularly in emerging and developing countries that are in the process of installing the appropriate infrastructure to facilitate exploration and production.