The smaller companies that punch above their weight category have always shared a way of thinking that keeps them competitive, even though their rivals may appear to outclass them on paper. Looking at the Challenger brands that have impressed him the most in recent years, Himanshu Verma explains what gave them knockout power.
Challenger brand as a state of mind
Avis car rental was an embodiment of the Challenger brand when I studied marketing management. Their simple tagline, 'We try harder' communicated their brand philosophy and commitment to their customers in possibly the most succinct manner ever seen in a brand campaign.
Audacious by attitude
Luckily for me, my first job was with The Times Group, working for one of the largest-selling English daily newspapers in the world. The company was, and continues to be, a Challenger++ brand, if you will. They were audacious enough to declare themselves the market leader through a well-articulated, hi-spend campaign in Delhi, where their circulation was approximately one-fifth of the sales leader's.
Times' campaign simply argued that they sold well in areas that mattered: South Delhi, where the decision- makers of the city and country lived. An equivalent of West London, South Delhi delivered for them. It took The Times about 10 years to circulate more than half a million copies daily in Delhi alone, matching the distribution of the erstwhile number one.
The sheer audacity of the brand paid off. The question now is whether they can retain that Challenger title.
Size does not matter
Challengers don't see or recognise size. They don't see themselves to be small or their competitors as larger than them. Richard Branson perhaps never thought of how big British Airways was when he decided to start Virgin. The son of a barrister, and a first generation businessman, Branson actually ran into a series of disputes with BA, ultimately making the behemoth pay large sums of money as a settlement, which he distributed among his employees as 'BA Bonus'.
On the flip side, Virgin Airlines is now among the most established airlines in the world and it continues to behave like a Challenger brand. Richard Branson is still the most visible symbol of the brand, an embodiment of Virgin's brand values and a consumer favourite. Antics like Virgin America's safety video, which trended on social media and received over 10 million views on their own channel, continue to reaffirm Virgin's brand as one that challenges the norm.
Power of self-belief
My father was a talented engineer and he used to say, "Engineers and MBAs can help grow a company at a rate of 15-20%; entrepreneurs are limitless in their thinking and therefore limitless in their achievement." Michael Dell was one of those entrepreneurs. He believed that Dell would be better off as a private company. After spending US $24.9billion taking his company private, he was reported by The New York Times to be "... gleeful ... to be done with Wall Street." The article quotes, "This morning on the treadmill I was watching Bloomberg and CNBC, all the circus clowns."
Michael Dell challenged the market when he started the company, introducing and running a distribution model, which was unique to his company and unique to the industry.
The company is largely driven by him, and remains a Challenger. It works. According to IDC, a tech-industry analysis firm, Dell has shipped 9.7% more computers this year than last year.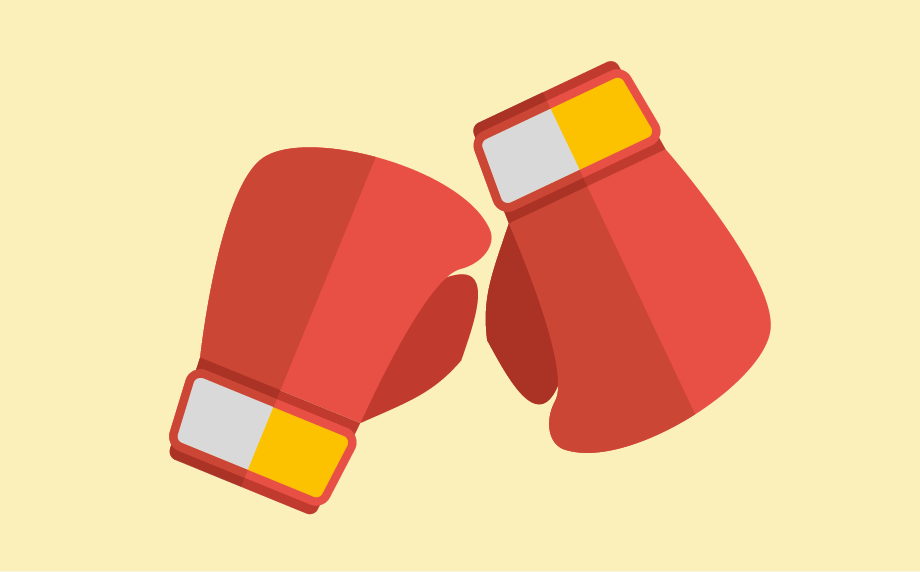 Saying no to the status quo
On one hand, the oil & gas industry employs some of the world's greatest innovators and technological thinkers, producing a wide range of disruptive technologies. On the other hand, the industry eyes early adoption with extreme caution and the 'race to be second', particularly in technology uptake, prevails. In such an environment, Challenger brands are few and far between.
However, AlMansoori Specialized Engineering breaks the norm. When founded in Abu Dhabi in 1977, and driven by the charismatic CEO, Nabil Alalawi, the vision was to challenge convention. At the time, oilfield service companies were typically American or European. Yet AlMansoori transformed itself into an entity that was entirely different from the 'agent-like' oilfield service companies that were in the region. The company invested in people, equipment and its competencies to pioneer a path to becoming a genuine service company, as we know them today.
In the early 2000s the organisation then went on to challenge the status quo again, this time positioning itself as a Middle East-based, but global, industry player. Despite facing strong competition in other regions, it successfully took its existing service offering into new markets.
Alalawi's commitment to the region was recognised in 2006 when he became the first Arab Middle East oil baron. Although AlMansoori's activities are predominantly based in the Middle East, it is continually expanding its operations in North Africa, the Far East and South East Asia, as well as in the North Sea through acquisitions and joint ventures with other internationally-recognised companies. AlMansoori now has a workforce of more than 3,000 across 27 countries.
Fifth Ring is celebrating its tenth year of working with AlMansoori, from creating a brand identity and the creation of the Always AlMansoori strategic principle through to printed collateral, proactive PR campaigns and exhibition support. Working together we have helped AlMansoori change perceptions and challenge the status quo.